February 2016 in review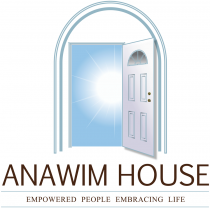 February 2016 was a big month for Anawim House. This month saw an increase in the number of exciting programs and initiatives available to our residents and guests, as well as some big news! Some of our new initiatives are:
Shifting Gears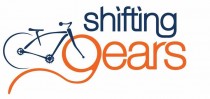 Shifting Gears is a new program brought to us Leadership Victoria. This program grants renewed autonomy and independence to our guests and residents by providing them a means of transportation. Once their application has been approved, guests and residents are given  a gently used bicycle for free to use for exercise, job interviews, basic transportation and more.
Fitness on the Go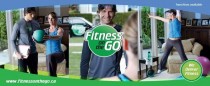 Anawim House has teamed up with Fitness on the Go to provide our residents and guests with the chance to engage in free fitness training "for all". This initiative will start and April and Anawim House is currently seeking donations of new or gently used exercise apparel.
Anawim's 25th Anniversary Renovation:
The need for Anawim's services are, sadly, ever increasing.
Homelessness in Victoria is becoming more and more pervasive as the cost of living increases every year. Last year alone Anawim received over
8,880 visitors and provided over 15,000 meals — with an increase of
1,800 and 1,500 from the year prior. Additionally, Anawim provided 2,600 loads of laundry and 3,000 showers for our guests and residents – however, despite the demand only increasing, the numbers of showers and loads of laundry did not go up due to limited utilities. Anawim simply does not have the amount of washers and showers to meet the demand, and the current ones are in need of repair.
We realised that much needed to be done in order to assist our residents and guests in the best way that we can. This was why, during our AGM
(Annual General Meeting)   a few weeks back, the board decided to
restrict $210,000 of Anawim's surplus funds for a renovation that would not only increase the amount of people we can help, but will also allow us to help them more efficiently with better utilities and amenities.
The proposed 2016 Anawim renovation costs are estimated to be around $95,000CAD with some money allocated for emergency fixes.
The proposed renovation consists of: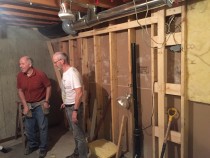 The downstairs guest washrooms
The downstairs laundry
The downstairs clothing room and storage room
Cooler and freezer room from kitchen stairs
The installation of 2 separate circuits in the kitchen
Resident bathroom and halls plus all rooms upstairs sans the craft room
And more
During these renovations, Anawim will be closed from February 29th until March 21st 2016.