Anawim's 25th Anniversary Fundraiser!
September 17, 2016 | Written by Jacquie Day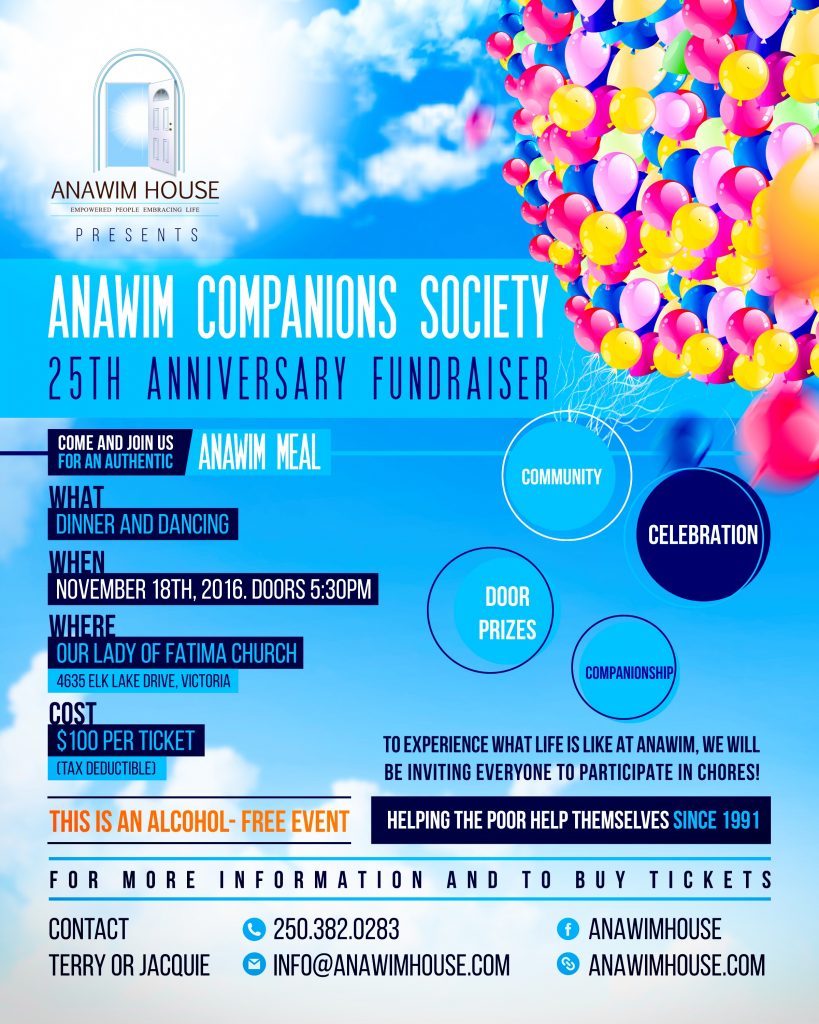 Anawim House has long been a refuge for Victoria's street community, and celebrating it's 25th Anniversary this year! We are inviting you to come and join us for an incredible evening including a lunch-for-dinner style Anawim Meal, entertainment, live music, dancing and many many prizes! We are also inviting everyone to participate in chores, in order to experience the everyday life at Anawim House, we we all pitch in! We would love for you to join us as we bring awareness to Victoria's street community through the work of Anawim House.
Tickets $100 each.
Tickets must be purchased directly through Anawim House- call us at 250-382-0283; email info@anawimhouse.com or stop in during our business hours!