Anawim Sock Toss at Harbour Cats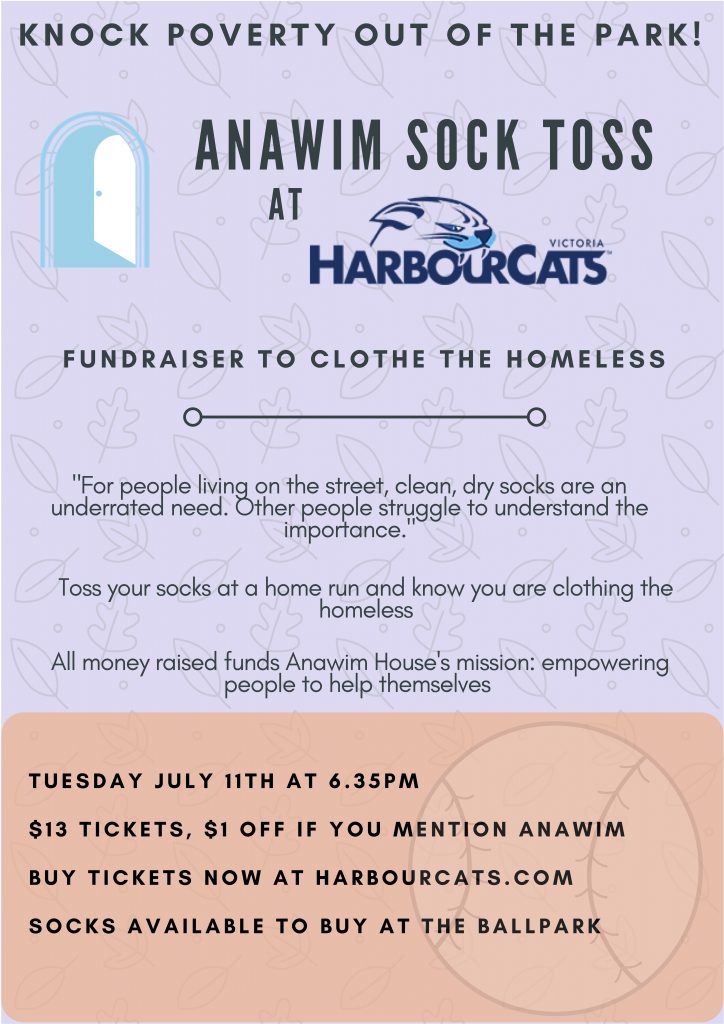 Knock poverty out of the park with Anawim House's sock toss event at Harbour Cats. They will be playing Yakima Valley Pippins at their home ground of Royal Athletic Park on July 11th.
Bring new socks or buy socks at the game and when you see a home run, join the avalanche of people throwing socks onto the field. Anawim will collect and donate them to people living on the street or in poverty.
So come along, bring your friends and cheer, whoop, eat a hotdog (not all at the same time) and enjoy all the delights of the ball game while helping people in need.
What you need to know:
When? July 11th at 6.35pm
Where? Royal Athletic Park
How much? Tickets are $13 and $1 off if you mention Anawim (box office and gate only)
WE NEED YOU THERE! Buy tickets now